Regular price
Sale price
¥7,150 JPY
Unit price
per
Sale
Sold out
This is the vibe! Yeah, that's how I feel! The red yarn is so cute ♥ Yarn is so cute ♥ Yarn is so cute ♥ I just said that twice yes..Oh my gosh! When I see my favourite colour, I feel like a bull... haha. So excited!
Hello and thank you so much for coming here! Have you ever knitted anything in your life?  I've been making knit clothes for myself, but I haven't made any for my patients, awww I sound so mean!!  so this year I decided to make for Blablahospital. Annndddd You know what, I've already sold my first knitted design series! and I'm over the moon. I'm so thankful!!! So that I can keep making!! To be honest knitting...takes time!!! Time flies super quickly when I start knitting, you know...so I wasn't able to make for every one, but but..  But what? Blablahospital is a super handmade one-off design label! I should keep going! I want to create things that I want!!

Ghost Faces design Punk Knit Arm cover 

*Sold individually

Garment measurements:
(measured flat)
Length :55cm
arm size :22m~
Cleaning instructions:
hand wash
Quantity:
Sold individually
Handmade

Oh My Punk Spirit! made me do this. I can't stop making them!!!

I was super amazed that I'm creating something from scratch!

These very thin threads will become a piece of material.

I feel great! And you? Do you feel anything about this design?

Looking at it, if you feel anything, then you are on my side! I mean, we can see the same creative world! Congratulations! yeah!


I hope you like it! Enjoy dressing up!
THANK YOU FOR VISITING!!! GET WELL SOON MY FASHION PATIENT!
ついに!フルニットのアームカバーが仕上がりました!
着々と『全身ニット作りたいわよ!!』という目標に近づいております。
部分ニットデザインのシリーズが完売しました。ハンドメイドのBLABLAテレパシーが伝わる方々のおかげで、制作を続けることができます!なにせ・・・編み物は時間がかかるのである。しかし時間がかかるからといって・・今作りたいものを後回しにしたくないのです!
編み機は高校生の頃からちょこちょこ使っていたのですが、ここにきて!ここにきて!ニットの作品にはまりまくっています。進化をしたい!新しいものが作りたい!今作りたいものを作りたい!のです。高校生の頃ではこの作品までとどきませんでした。今だからこの作品がうまれたのです~めちゃくちゃ時間かかってしまったね。今までの作品作りが活かされ、今の作品が完成する!このかんじ♥アート!
洗えるアクリル素材の毛糸をメインに使用しています。太い毛糸に細い白い毛糸とプラスして編み上げました。電子ペンを使い・・・マス目をうめ・・ゴーストの顔をイメージした絵柄を制作。そしてあみまくりました。連打されるおばけの顔♡連れ歩いてください
(平置き)
丈:55cm
腕周り 22cm~
洗濯方法:
手洗い
数量:
一本片腕用
ハンドメイド


こちら一点片腕用です。両腕全身かためたい~!という患者様は

アームカバーコレクションからもう一点お選びください!
Share
View full details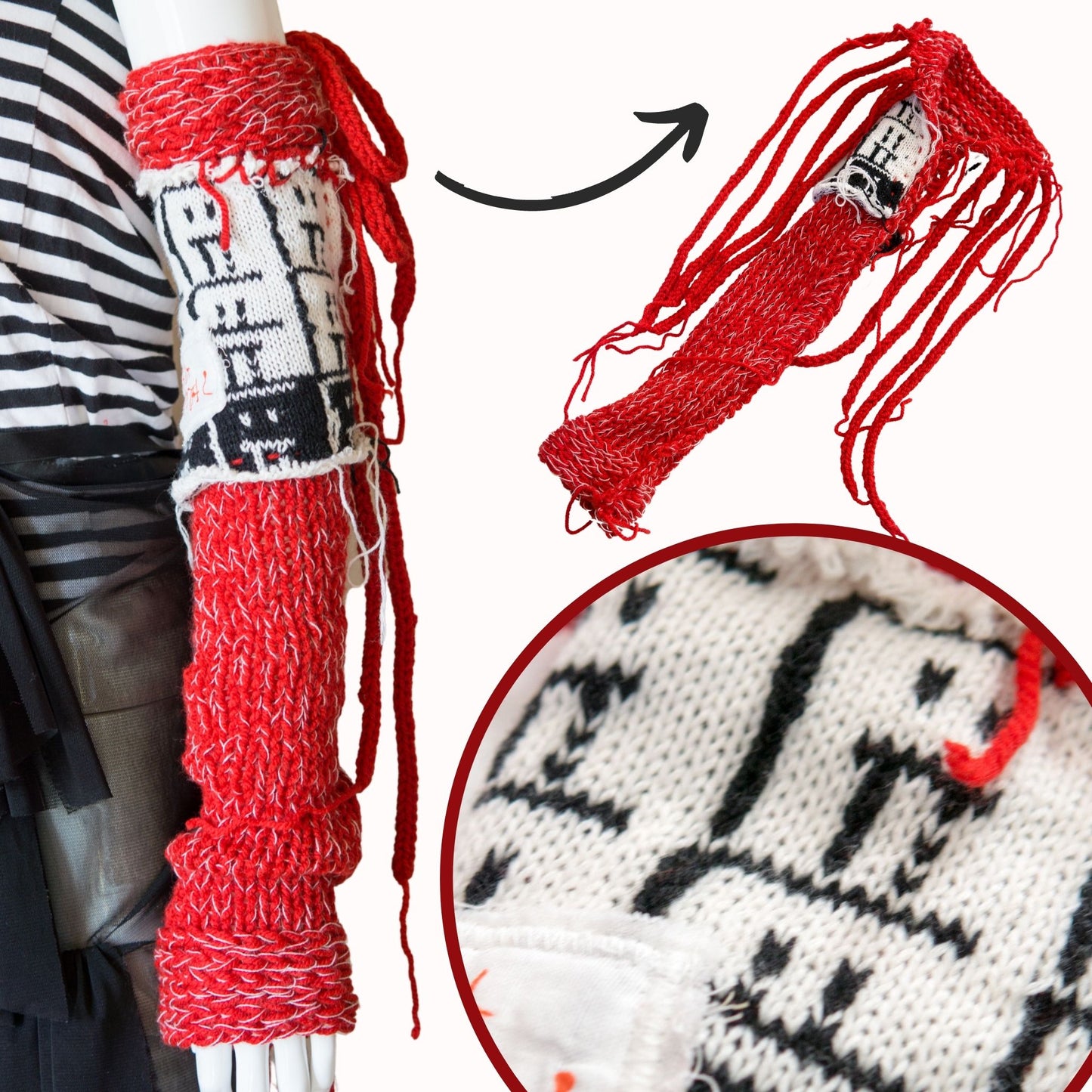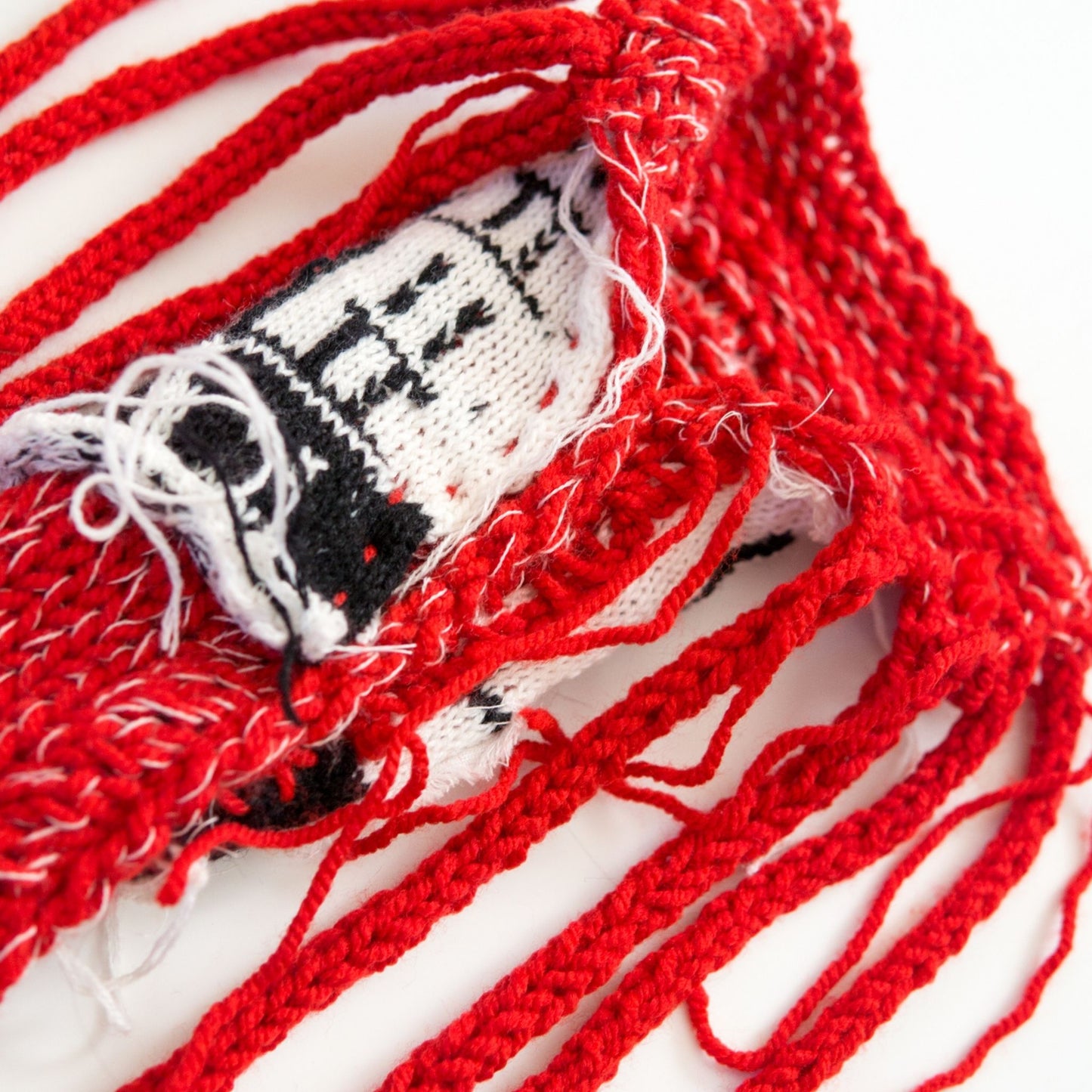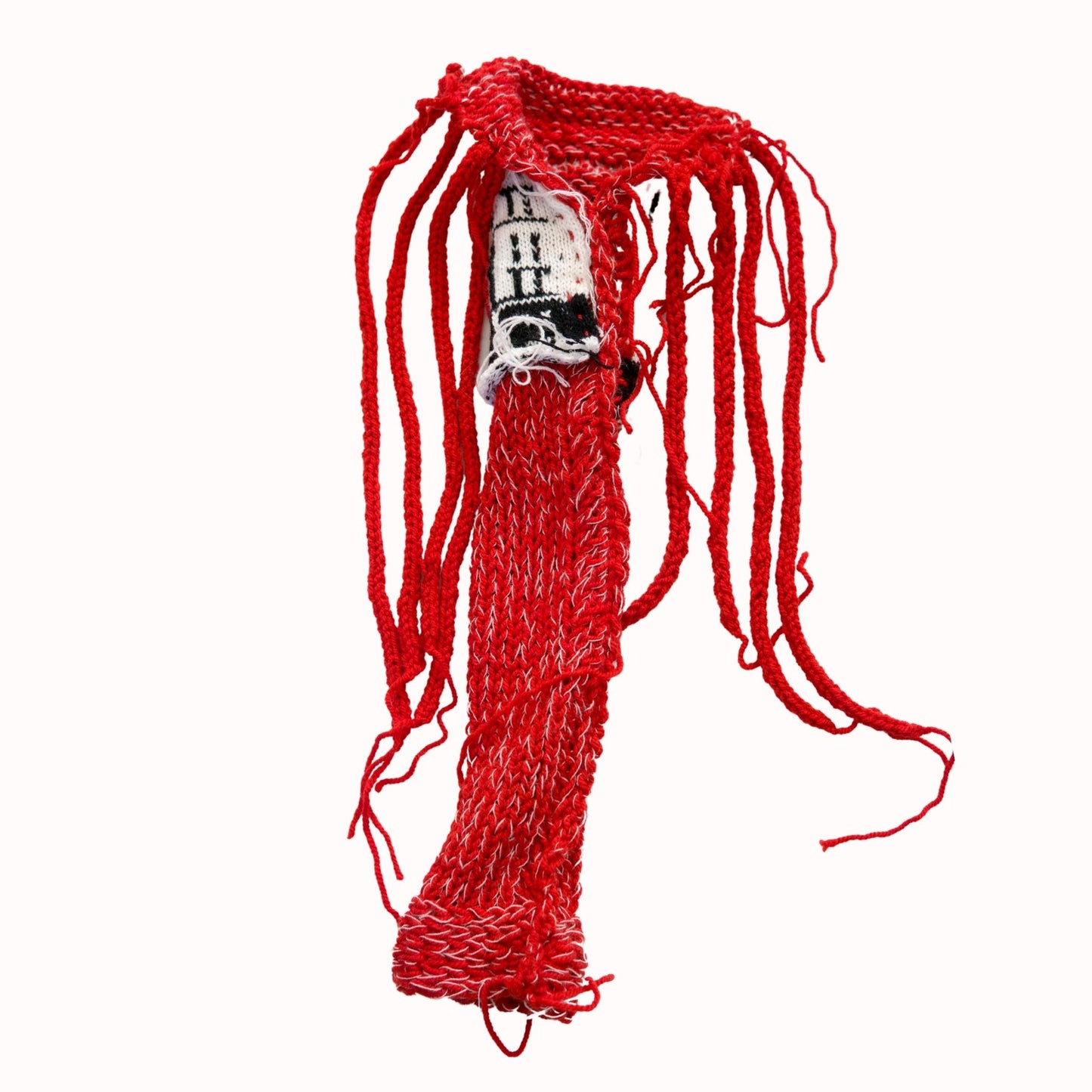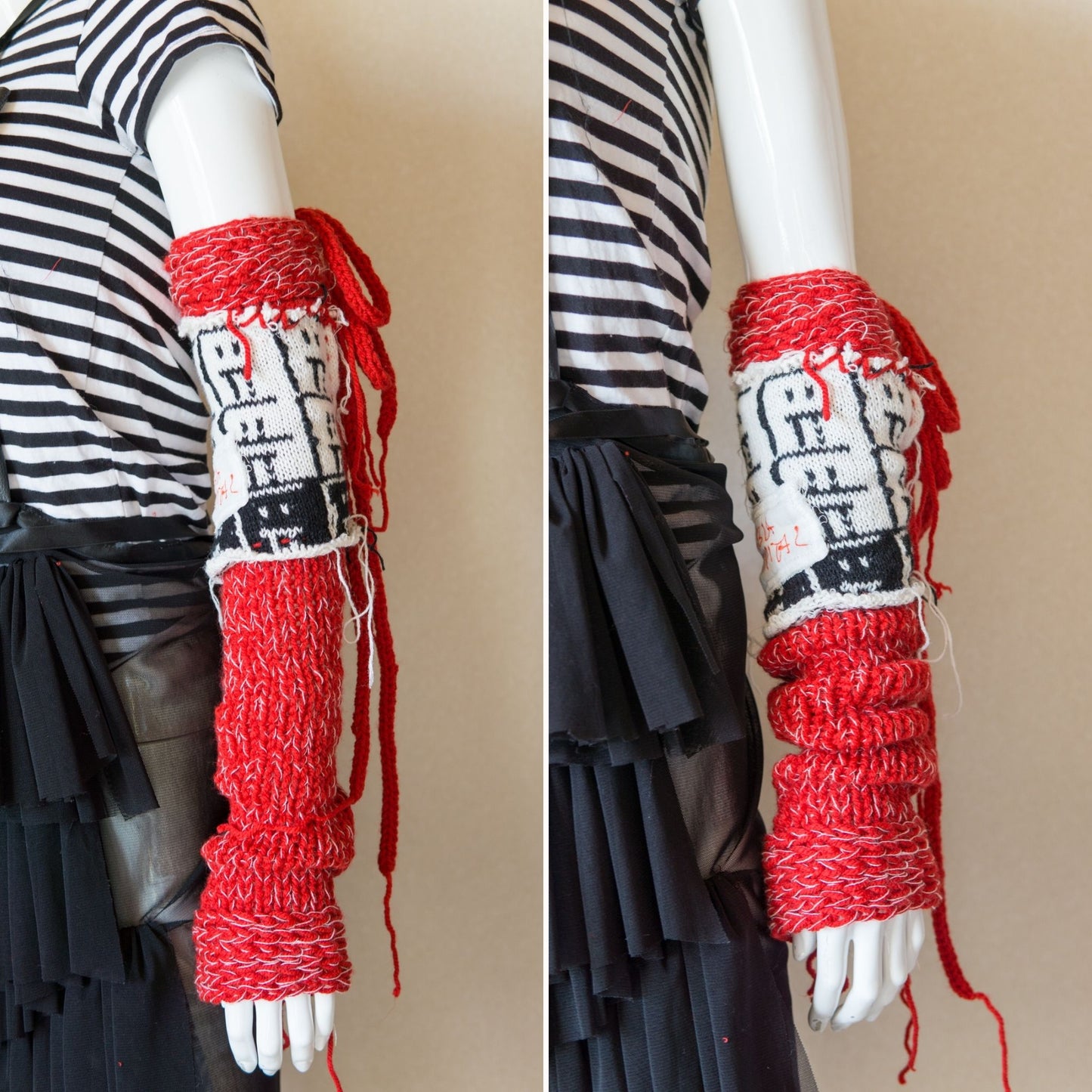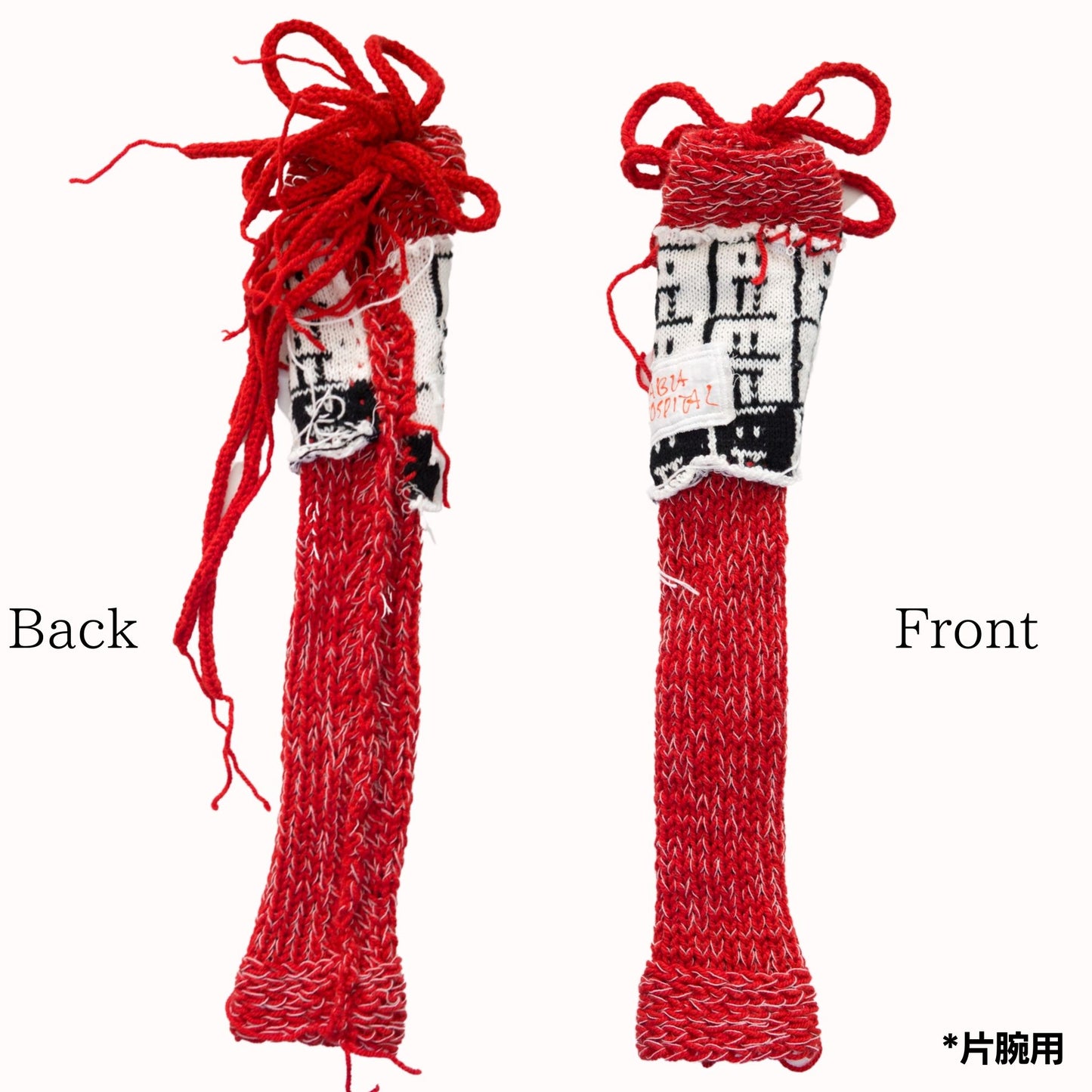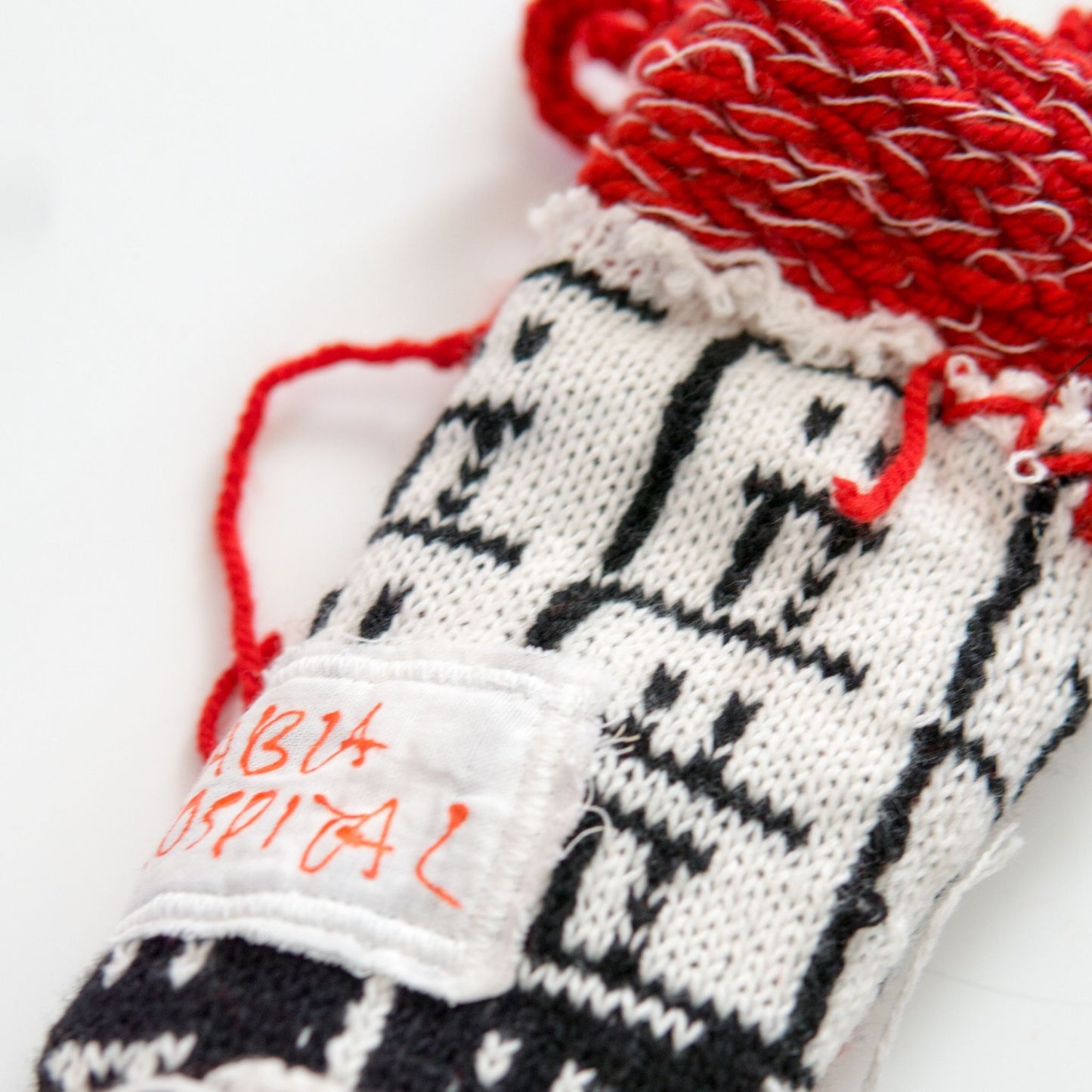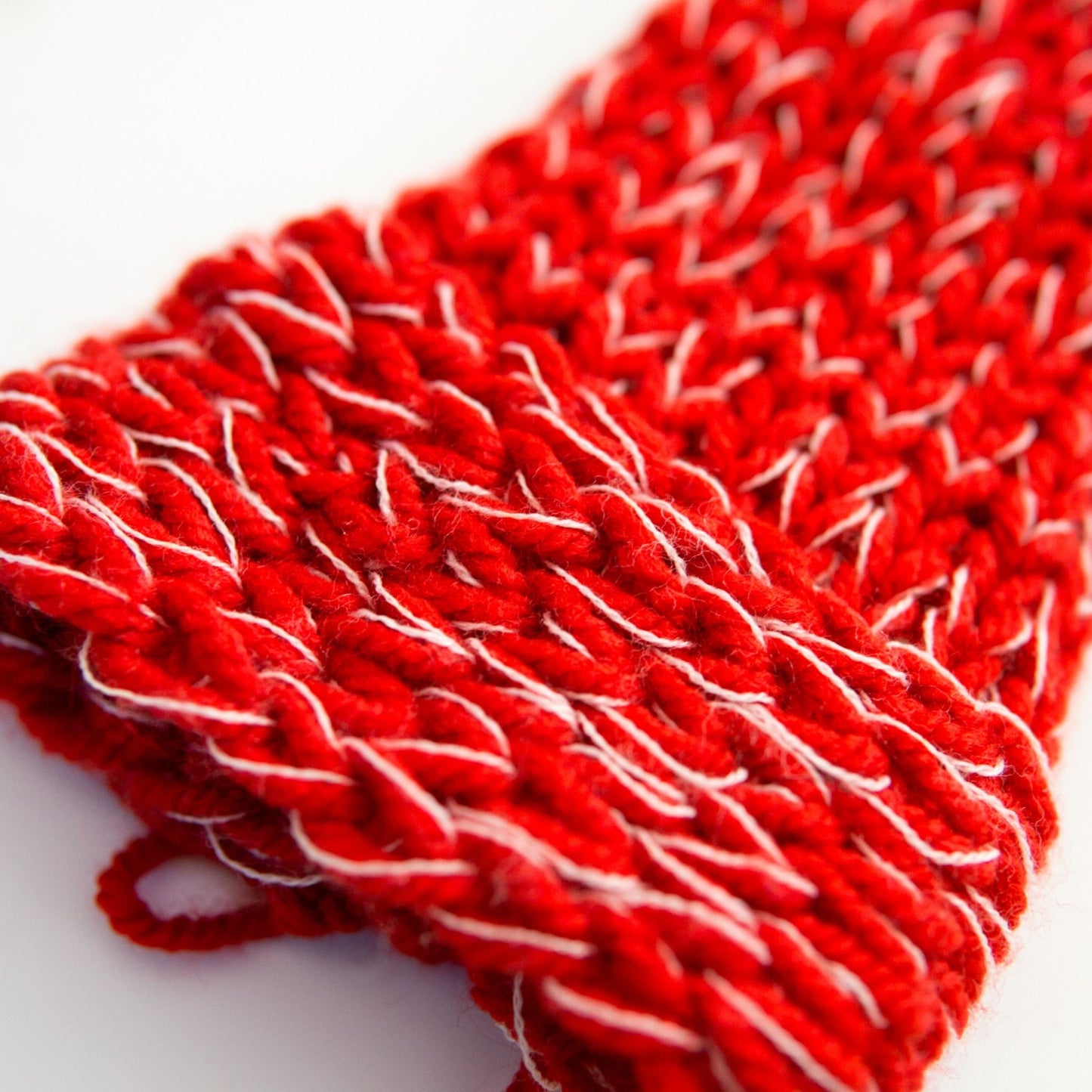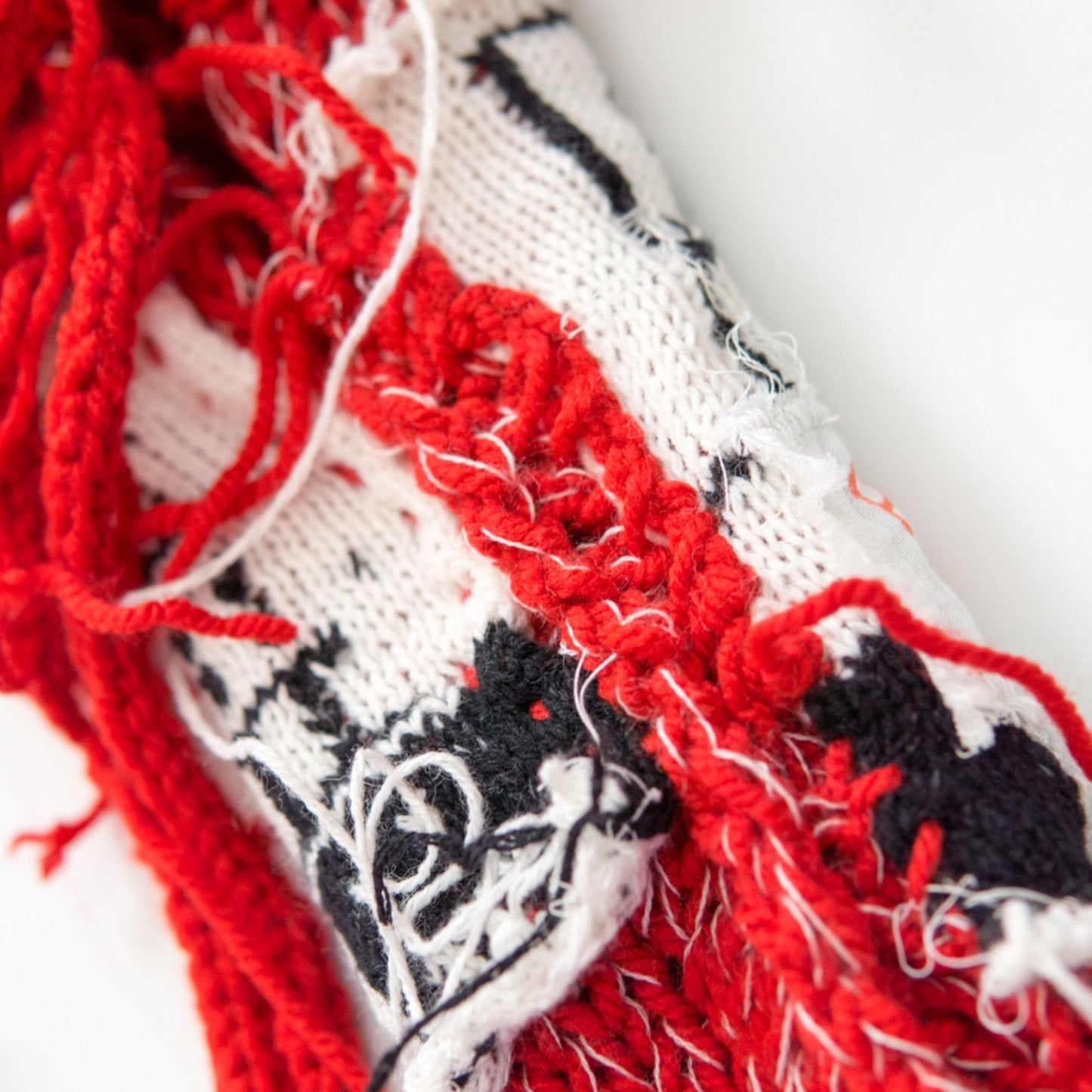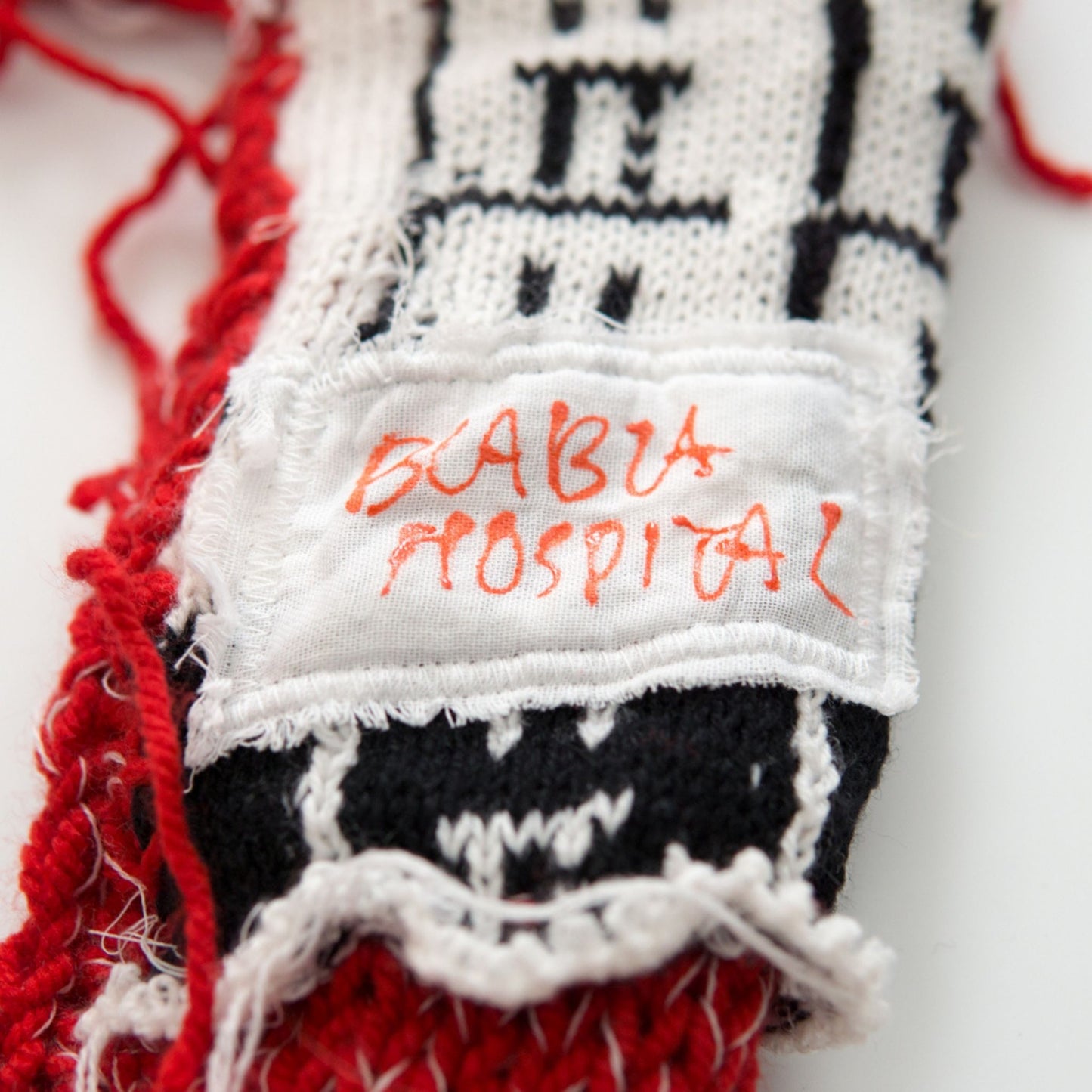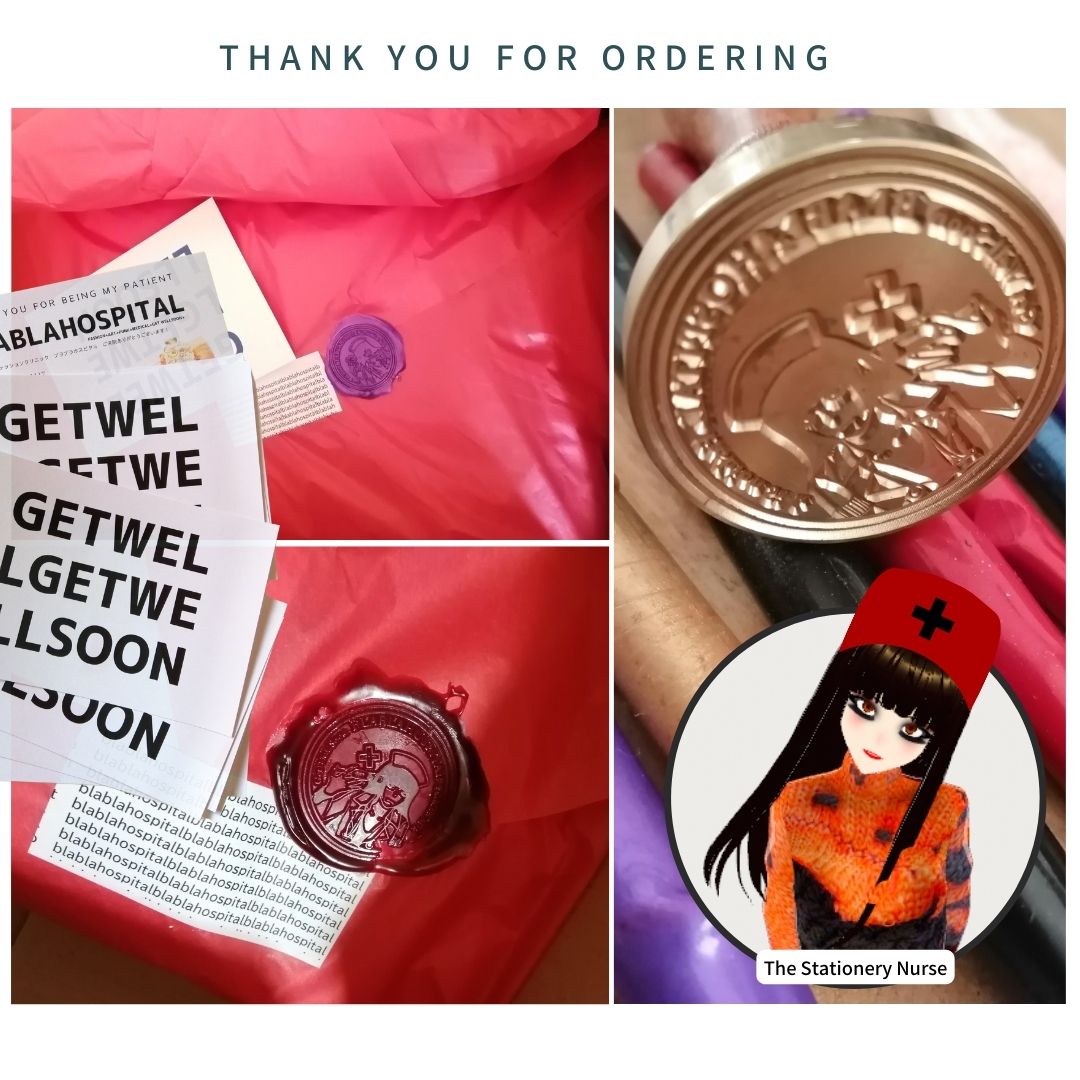 Ship worldwide from Tokyo Japan
We carefully pack each piece of clothing, as if we were sending them on a journey. They will make their way to you across the sea. We are always excited to know where we get order from!!
Regular price

Sale price

¥4,180 JPY

Unit price

per

Regular price

Sale price

¥4,180 JPY

Unit price

per